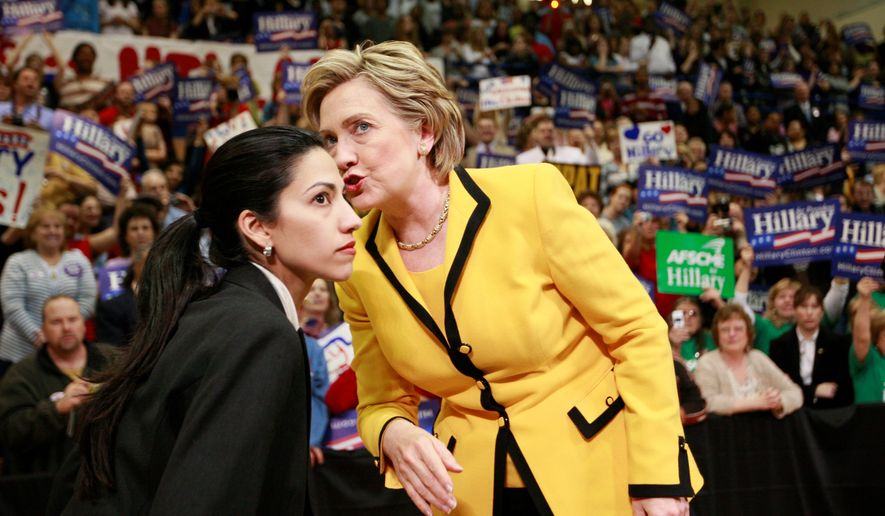 Mrs. Clinton
on Friday said that like everyone else outside the
FBI
, she didn't know what was in the email and that
FBI
Director
James Comey
owed to the American people to reveal the information to stop the spread of wild speculation.
"The director himself has said he doesn't know whether the emails referenced in his investigation are significant or not,"
Mrs. Clinton
said at a hastily arranged press conference in Iowa, where she held a rally earlier.
"I'm confident whatever they are will not change the conclusion reached in July. Therefore it's imperative that the bureau explain this issue in question, whatever it is, without any delay," she said.
In July,
Mr. Comey
announced that he would not recommend charges against
Mrs. Clinton
, which the former secretary of state and her supporters cheered as proof that she hadn't committed a crime.
Mr. Comey
alerted Congress earlier Friday that information obtained in an unrelated investigation had prompted the reopening of the Clinton email case. According to reports, the other investigation involved
Mrs. Clinton
's personal aid, Huma Abedin, and her estranged husband, Anthony Weiner, who is being investigated for sexting with an underage girl.
Asked at the press conference about Ms. Abedin's involvement,
Mrs. Clinton
said had no idea.
"We've heard these rumors. We don't know what to believe. And I'm sure there will be even more rumors," she said, adding that the
FBI
needed to go public with the investigation to stop the guessing game.
"It is incumbent upon the
FBI
to tell us what they're talking about because, right now, your guess is as good as mine, and I don't think that's good enough," said
Mrs. Clinton
.
Mr. Comey
announced in July that he would not recommend charges after a lengthy investigation of
Mrs. Clinton
's secret email setup as secretary of state. However, he contradicted many of the public statements
Mrs. Clinton
made about the situation, including her claim not to have sent or received classified information.
He said
Mrs. Clinton
was "extremely careless" in handling classified material but the investigation did not uncover intent to break the law.
The Comey recommendation, which was soon followed by Attorney General Loretta Lynch's decision not to prosecute, was sharply criticized by Republican.
Republican nominee Donald Trump said it was a prime example of the "rigged" system and
Mrs. Clinton
should not have been allowed to run because of her deeds.