Contact Elected Officials
Tuesday, December 21, 2021
Fox Business Poll: 7 in 10 say 2021 was a bad year for the country
Fifty-five percent feel this was a bad year for them personally
With rising prices, escalating crime rates, and the approach of year three of a global pandemic, 7 in 10 voters think it was another bad year for the country — and over half feel it was bad for them personally.
The new Fox Business survey of registered voters finds 70 percent say 2021 was a clunker for the country.  While that is better than the 78 percent who felt that way about 2020, it's still much worse than the 38 percent who called 2019 bad.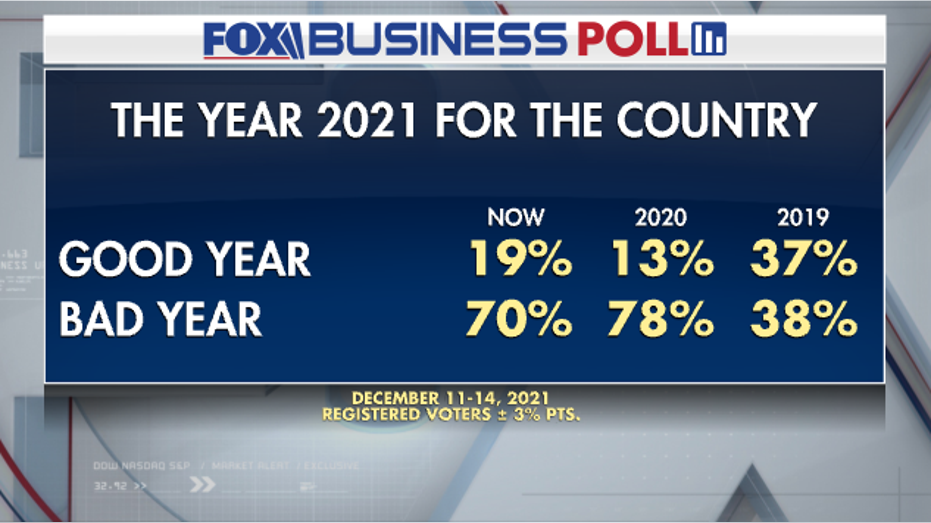 In addition, 55 percent feel this was a bad year for them personally.  That too is an improvement from a high of 67 percent last year, but a far more negative assessment than in December 2019, before the pandemic started, when just a quarter said the same (26 percent).
Overall, 19 percent of voters believe 2021 was a good year for the country while 31 percent say it was good for their family.