Trump slaps fresh sanctions on Iran after drone attack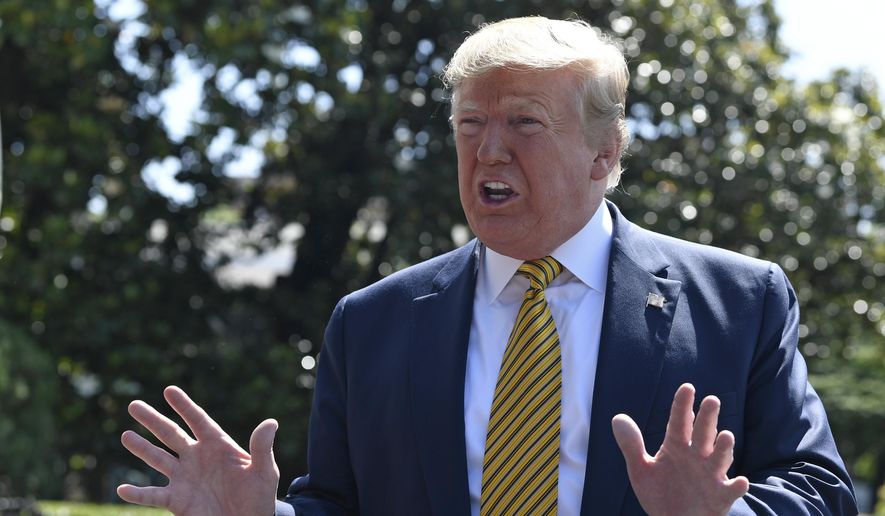 President
Trump
hit Iranian Supreme Leader
Ayatollah Ali Khamenei
and top military officials with fresh sanctions Monday in the wake of Tehran's shoot-down of a U.S. Navy surveillance drone, calling the financial penalties "a strong and proportionate response to
Iran
's increasingly provocative actions."
Days after he called off a retaliatory military strike against
Iran
,
Mr. Trump
also challenged other nations to step up security for oil shipping in the dangerous Persian Gulf region or to start paying the U.S. military for protecting the vital passage for much of the world's energy supply. Secretary of State
Mike Pompeo
raised the issue with
the king
and the crown prince of
Saudi Arabia
in a meeting there Monday.
With
Mr. Pompeo
visiting the region amid growing tensions, the U.S. issued a joint statement with
Saudi Arabia
, the
United Arab Emirates
and the United Kingdom calling on
Iran
to stop threatening regional stability with its aggressive actions.
Read entire article here:
https://www.washingtontimes.com/news/2019/jun/24/trump-imposes-fresh-sanctions-iran-after-shoot-dow/?utm_source=Boomtrain&utm_medium=manual&utm_campaign=20171227&utm_term=newsletter&utm_content=morning&bt_ee=BkpaB5HAgLov7XD2f1XF1KDGQXKiK7vatPl8opJaQjPYBCq5HYGu05UJYlARN%2FOm&bt_ts=1561464268664