| | |
| --- | --- |
| Pamela Geller / Atlas Shrugs | |
Last April, we submitted our now-famous Islamic antisemitism ad to run on San Francisco buses, to counter the vicious Jew-hatred campaigns that are run across the country by groups like the American Muslims for Palestine.
Our ads were refused by the SFMTA and their sales agent TITAN. We have spent the last months fighting these opponents of free speech. Today, I write you the excellent news of our MAGNIFICENT VICTORY.
The transit authority wanted us to remove the photo -- a historical photo demonstrating the alliance between the Hitler and leader of the Muslim world, Haj Mohammed Effendi Amin el-Husseini. We would not scrub the truth about jihad from our ads. The media and the culture have scrubbed the truth from the information battlespace; it's the reason why we run our ads.
despite an enemedia aligned with the jihad force.
NPR news coverage ....Liza Veale of KALW explains why San Franciscans have to endure free speech and the truth about Islamic jihad
This ad will be going up on 50 buses in San Francisco.
The Transit Authority in Pennslyvania is still fighting us and refusing to run this ad.
Make no mistake. We will prevail.
More press coverage of our free speech lawsuit against the South Eastern Pennsylvania Transit Authority. From the outset -- just look at the headline -- the media works furiously in the service of jihad and Islamic Jew-hatred. And Philly.com is no different.
You can't shout "fire" in a crowded theater.

Can an ad proclaim "Jew-Hatred: It's in the Quran" on a crowded bus?
First off, there is a fire. And secondly, vicious antisemitic ads posted by American Muslims for Palestine must be countered with the truth. The vicious blood libels against the Jewish state are met with sanction by a media aligned with the jihad force. But our work is constantly attacked, smeared and defamed, despite all the heads rolling, body parts flying, religious minorities ethnically cleansed, slaughtered all in the cause of Islam.
We are not " targeting the Quran," as this writer alleges. The Quran and its followers are targeting non-believers. That's the ugly, uncomfortable truth.
We were right. We are right, and despite this, the enemies of freedom -- the worst being the press -- dig in their heels deeper. There are a lot of comments in response to this propaganda; people are not stupid. But the elites think we are.
We will be running 50 buses in San Francisco, beginning

January 5, 2015

. YOU make this happen.
Please make your TAX DEDUCTIBLE CONTRIBUTION NOW before the tax year ends.
WITHOUT YOU, CAIR AND TERROR GROUPS ADVANCE UNIMPEDED.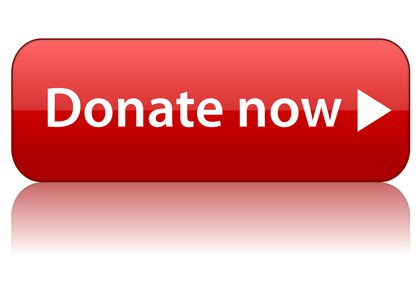 AFDI
Attention: Pamela Geller
1040 1st Avenue
#121
New York, NY 10022